Logistics has come a long way over the last decade—and it's moving away from humble labour provision to spearheading innovations in complex supply chain management.
We've seen a radical transformation in the last few years, and while a lot of it lies within improved transport systems and communication technology, the most influential factors are arguably due to changes in warehousing.
Warehousing management has moved in the last 10 years so far beyond palletising and operating a forklift that it's barely recognisable. The role of 3PL warehousing and inventory management is increasing in complexity, absorbing many of the management functions that used to be a primary determiner of the success of one business over another—including smoothing the pathways for global expansion of trade, and servicing customer bases with direct support.
With advanced technology and customisable solutions, warehousing is driving the logistics industry into a brave new future. There have been some notable changes to the way 3PLs approach warehousing—and they're increasing the efficiency, visibility, and accuracy of the supply chains of even the most complex and demanding businesses.
Fully customisable warehousing solutions
These days, there's no such thing as a one-size-fits-all approach to warehousing and supply chain management. Australia is growing as a player in the world trade, and our businesses have to keep up with demand in an unreliable and competitive market: which means inventory management has to be flexible and accommodating.
When businesses paid for warehousing back in the day, they got a reasonably safe place to dump their wares, but little else. They had to fit in with the space and cost restrictions of the warehouse operators who had virtually nothing to do with the business beyond storage, which meant a painstaking effort any time they had to arrange a consignment.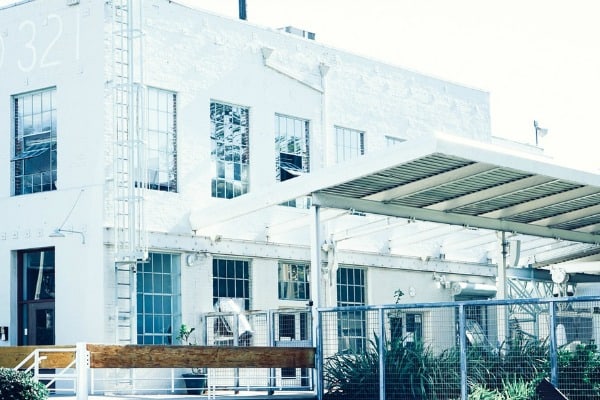 Warehouses are now customisable.
To be competitive today, 3PLs must excel in tailoring their services to their clients needs. They undertake thorough research to understand the nuances in the operations of the business, determining where it's working well and where it's falling short—and being flexible enough with costs and services to deliver the solutions that will get it where it needs to go.
3PLs now invest in resources that will help them gain deep knowledge of the functions of each business, which allows them to blast their clientsǯ competitors out of the water with fast, reliable, and customer-focused service.
Responsive facility design and operation
One of the greatest hallmarks in warehousing over the last decade has been in scalability. Today, more and more 3PLs are offering innovative space and inventory management solutions that can be optimised for each business.
They're literally saving their clients' businesses tens of thousands of dollars a year in storage costs alone, just by circumventing seasonal peaks and troughs with scalable warehousing solutions: businesses no longer need to throw money down the drain every time their sales take a predictable downturn, because they no longer need to pay for storage they're not using.
They also no longer struggle to meet demand when sales pick up again, because their warehousing services are available when they need them again. Scalability has also meant that businesses are more supported in their expansion.
As the business grows, their storage volumes and management needs increase, and 3PL warehousing has been the one to come to the party with smart design solutions that can accommodate them into the future.
With changes emerging in international trade and in the way businesses are using transport services including sea and air freight, Australia's warehouses are becoming even more responsive—particularly in accommodating quarantine and storage and packing for customs clearance.
International trade is rapidly changing. 
International restrictions are now factored into the design and operation of many 3PL warehousing facilities, and it's becoming a standard inclusion in their management systems.
Advanced technology for optimisation
It's hard to imagine that just a few years ago warehousing and inventory management involved manual pen and paper entries into logbooks. Besides the fact that these processes consumed copious financial resources in the way of man hours, they were also inaccurate, inefficient, and ill-equipped to handle the increasing volumes of data that began to emerge with the onset of E-commerce.
It's quite remarkable how 3PLs have embraced technology to improve their storage design and supply chain management. Using barcoded systems with SKUs, they've streamlined fulfilment, distribution and inventory management.
Whether they're picking and packing, counting stock, monitoring use-by dates, or tracking consignments, they're optimising the supply chains performance of their clients businesses with faster turnarounds, lower costs, higher visibility, better tracking, and improved customer service.
Even more impressive than these achievements is the commitment of these 3PLs to stay abreast of changes in the industry, and to embrace new technology as it emerges. Logistics and 3PL warehousing is the dark horse of Australia's economy: it's one of the few industries that are consistently quick on the uptake of technological innovations, and one of the only industries with so great a level of integration and application when they are used.
Evolution into the future
Warehousing has come a long way in the last 10 years, from manual data collection and transmission, to real-time online visibility, GPS tracking, and proactive supply chain management.
3PLs have reached a new level of accountability and transparency, emerging as one of the most trusted industry partners for businesses across virtually every Australian market.
We can only posit what the future holds, but it's a safe bet that we'll be seeing more promising changes over the next decade in supply chain management. Australia's transport systems are changing too: and with the evolution of air freight and sea freight, Australia's 3PLs are stepping up to the plate to improve customer interfaces, international tracking, and inventory management to help our businesses keep customers happy wherever they are around the globe.
Because a lot of their success is riding on warehousing, Australia's businesses need to choose the 3PL provider that will best support their operations, whether they're servicing customer bases close to home or across the seas.
SAL Global Logistics have the flexibility and innovation to help you service your domestic and international markets, so contact us anytime to find out more about how our unique warehousing systems can transform your entire supply chain into a smooth machine.