Coronavirus Update – 11th February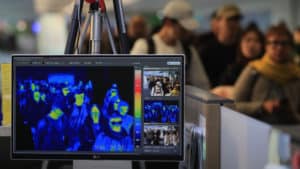 Following up on our previous notices, as a result of the Coronavirus outbreak emanating from Wuhan in Hubei Provence, Chinese authorities had extended the Chinese New Year Holiday through 10th February for the majority locations in the hope of containing the situation.
Whilst there may be directives being issued regarding work nationally, it seems many provinces / cities / corporations are erring on the side of caution and suggesting that a slower return to work may be appropriate given the scope of the virus and the concern in the community.
All this is due to the continued efforts to limit the spread of the Coronavirus as there are a number of uncertainties, and related restrictions in each province and across China that will become clearer in the coming days.
In general, many provinces/cities are being advised to manage the return to work in the best interest of their employees, and it is worth noting that some businesses still remain closed, often with work from home arrangements in place. 
This however does not assist with the start of production and/or physical movement of cargoes destined for Australia or to receiving into China.
Our contacts have indicated that the "return to work" for Hubei province is now scheduled for 17th February, with a number of business also advising their expected re-start date of 17th February as well.
The feeling within the community is that any return to work and full capacity will be a slow build and the lower volumes of cargo moving may extend into early / mid-March. 
It is estimated a national employee downtime of about 20 percent, and this will be higher the closer the factory is to Hubei.
Factories are expected to return to a minimum of 80 percent capacity by 24th February – provided their immediate work force, suppliers, and distributors are not located in or in close proximity to Hubei Province.
However, currently, a growing number of businesses have suspended their production and shipping operations, due to halts in business operation and curbs on transportation, which have weighed heavily on the retail, manufacturing, and trading sectors.
In response to these challenges, China is now offering more support to businesses and bolstering its online administrative channels to establish a more coordinated link throughout its industry chains.
The focus is first on the supply of essential products, and then on the resumption of work for existing enterprises to resume full production. In this article, we provide a more holistic look at some of the measures the government has put forward, just last week, to assist businesses and reduce the loss suffered by them where possible.
Some links / facts that members / industry may find of interest into the broader issues of the virus and the impacts are shown below;
Schools are not going back till end of February
Corporations are encouraging anyone with a laptop / remote access, to work from home
AUD – Australian Dollar
OFX this morning advised that "The Australian dollar sank to its lowest level in over a decade on Monday (10th Feb), touching 0.6656, as demand for risk and the economic exposure to China sapped investor demand. Sustained fears the coronavirus will hamper the global economic recovery and dampen Chinese GDP escalated through trade on Monday as the number of confirmed cases pushed through 40,000 and the World Health Organisation issued an ominous warning."
This is a definitely a continually evolving situation, and we will continue to monitor the situation and update on this medium.
In the interim, if we can provide any further information, please do not hesitate to contact us on 1300 814 743, or e-mail cs@salglobal.com.au