Coronavirus (COVID-19) Update – 06th March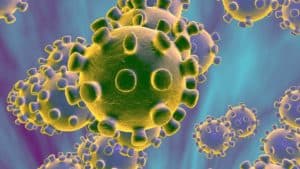 Interesting insights from China 
Our sources have provided us with some information on what is happening on the ground, with indications trade and freight movements are slowly recovering.
Reports are indicating 70-90% of factories have re-opened, depending on province, and are gradually ramping up production.
A quick breakdown is as follows:
Most of the eastern provinces such as Zhejiang, JiangSu, Fujian, Guangdong, Shanghai, Shangdong are back to work. However due to travel restrictions, most of the manufacturers are still not operating normally at this stage due to staff shortages. Some of the provinces have started using charter flights to get workers back to work. Henan province has announced 16 March as the return to work date.
Most nationally owned manufacturers are at 80% productivity and logistics companies back to running around 95% (not full productivity at this stage).
Zhejiang 99% of companies and manufacturers are back to work. However, the productivity is around 50%, will expect 80% by mid / late March
Guangdong 99% companies and manufacturers are back to work. Productivity for many companies is around 50%, will expect 80% by late March. However the top 300 companies are running at 91% productivity. The province is using high speed trains and charter flights to get workers back from inner Chinese provinces 
Furniture industry in Guangdong province is now back to 80% productivity and the car parts industry in Shangdong province has been fully operational since 15/02/2020 under Government guide.
The textile industry in Zhejiang province is now back to 80% productivity since 29/02/2020.          
In Jiangsu province 78.7% companies and factories are back to work, worker numbers are at approx. 6.25 million which is 76% of the normal requirement.
Measures are also being taken to ensure that any factory / business that is re-opening has met all requirements for cleaning of their facility and equipment. 
Chinese government encouraging use of trains to carry containers rather than rely on trucks between cities and provinces
Most provinces have reduced their control restriction from level one to level two, this means other provinces' workers if healthy are able to travel into most of the provinces.
It is also understood that there are reasonable stocks of export goods in storage that should be able to enter the supply chain immediately those places open back up.
It is expected the Chinese government will provide assistance to ensure a full return to economic stability is achieved as quickly as possible.
This may include financial support and/or promotion of internal markets. That said there is still real concern for the short term, and maybe some companies may not survive.
OCEANFREIGHT:
We have continued to note a significant number of blank sailings impacting scheduling & movement of available shipments from China. This is also affecting various port rotations on routes calling ports in other countries along the way to Australia.
Blank sailings for direct voyages are creating a peak demand for continuing services, an outcome that was not anticipated for this time of year and before the coronavirus outbreak.
Also affected is the through movement of the sailings which would continue onto New Zealand, creating delays & tightening of capacity on this trade-lane.
As a result of the change in supply and demand of shipping services, it is noted that some shipping lines have this month introduced a Peak Season Surcharge of up to USD $100 per container to all cargo moving from Australia (generally to all regions except USA and Europe).
There have also been reports of some Shipping Lines looking at introducing an "Equipment Imbalance Surcharge" (EIS) on lanes where there is a critical container shortage, due to high volumes of containers stuck in China following the extended Chinese New Year shutdown. Indications have been up to USD 1,000 for Reefer containers & USD 400 for general containers.
AIRFREIGHT:
With passenger flights in/out of China being suspended, approx. 85% of the air cargo capacity has been wiped out.
Airfreight market rates to all routes have been affected, and we have seen pricing increases based on capacity on various trade-lanes.
Northern Italy / South Korea
With increased outbreaks becoming more widespread across the globe in particular Northern Italy, South Korea and Iran.
The various shipping lines advise that at present there are no issues impacting vessel or aircraft movements of cargo in these areas at this point in time.
It is worth noting that any vessels arriving into an Australian Port that report ill persons will be required to undergo health inspections before being allowed to have dealings with local Ports, which may cause delays to local berthing.
ABF and Biosecurity officers remain responsible for border clearance processes. Vessels that report ill persons will undergo a human health inspection by a Biosecurity Officer on arrival in Australia, and before the vessel is granted pratique.
Crew who have left or transited through Italy or the Republic of Korea on or after 2100 AEDST 5th March 2020, may be subject to enhanced health screening measures on arrival into Port.
See current live global reported cases updates at: Coronavirus COVID-19 Global Cases by Johns Hopkins CSSE
To stay abreast of all developments and general information concerning the Novel Coronavirus we suggest members maintain a watching brief on the Department of Health website 

We will continue to monitor issues surrounding the coronavirus situation and keep you updated.
Should there be any further information required, please do not hesitate to contact us on 1300 814 743, or e-mail cs@salglobal.com.au.