Air freight has always been an important part of Australia's logistics system—despite only comprising a small modal share—and its growth is expected to continue in the face of new challenges to the industry.
Growing at a rate of more than 3% per year over the past five years, the air freight industry has recovered well from the global financial crisis, and is holding steady against the dropping value of the Australian dollar and the rising cost of crude oil. The industry is estimated to be worth around $3-4 billion, and its revenue is expected to continue to grow.
 Industry analysts are attributing the strength of the air freight logistics sector to strong inbound freight volumes; but with the continuing increase in global and bilateral trade agreements and an expanding market scope—both domestically and internationally—outbound air freight is also certainly on the rise.
There have been some unexpected trends seen in air freight in the last five years, but there are also a number of influences expected to impact on the system in the next five—and it's fast becoming an important focus for industry partners and economists interested in predicting and supporting Australia's performance in global trade.
How we're relying on air freight
Australia has typically relied on air freight for the transportation of high-value and time-sensitive goods. Pharmaceuticals, perishable FMCGs and food, and computers have always topped the list of exports that rely on air transport.
While much of Australia's air freight is transported in the cargo holds of passenger aircraft, many major airlines still maintain dedicated freight aircraft—and it looks like they're going to continue to need them.
 Freight volumes have increased over the last five years, off the back of growth in both international and domestic passenger transport, particularly outbound. There's one obvious reason for the increase in movements: the rise of E-commerce, and the unequivocal increase in Australian consumers purchasing goods off the internet that has caused international mail services to make up the majority of the activity in the industry.
 The global aviation industry suffered a big blow following the global financial crisis, with demand for freight services virtually cut off as global trade grinded to a halt for an unnerving period following the collapse.
But the industry has been recovering well in the aftermath, supported by innovations in communication technology that have expanded the scope of global trade—and with particularly favourable conditions for importers, the demand for air freight is growing stronger.

What changes we're going to see
 Australian consumers are increasingly reliant on the internet for purchasing a large range of goods, with clothing, homewares and food topping the list of popular E-commerce items.
This means that inbound freight services have been performing strongly over recent times, while outbound freight exports has slowed because of the high Australian dollar, which limited the capacity of many Australian exporters to compete in international markets.
 The dollar is weakening now, and the majority of activity in the air freight industry is expected to swing back towards outbound services. But the dropping value of the dollar will bring its own challenges, with predictions that industry operators will be under more pressure in the next few years as changes in the exchange rate and the world price of crude oil make aviation fuel painfully expensive.
Although fuel is the industry's most volatile expense, the extent to which it will affect air freight costs in Australia will vary with the surcharges passed on by individual operators.
It will certainly affect profit margins of the major players and influence the cost of air transportation, but it's likely that it'll be offset in the higher demand and revenue growth expected from increased trade as Australia's logistics system expands and changes.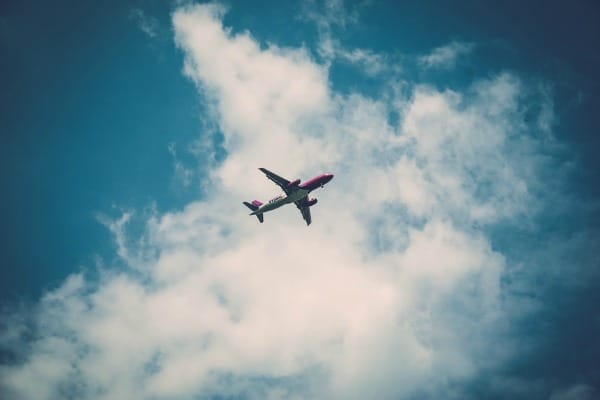 What it means for Australia's logistics industry
 The growth of freight volumes in the new age of trade certainly brings with it some complex challenges for the Australian logistics industry. While domestic and international exports are benefiting from changes in E-commerce and information technology, there's an urgent need for government and industry partners to focus on improving the current sector, to streamline the multimodal transport systems into a well-integrated machine capable of servicing Australia's trade activity.
 While a lot of the heavy lifting in reaching our densely populated trade partners in the USA, the UK, Singapore and Hong Kong is done by sea freight, Australia is always going to be an island nation—and air freight is increasingly important for urgent deliveries and high value goods, the demand for which is only increasing.
About 70% of the outbound air freight volume is currently being transported out of Australia's two major airports, Sydney and Melbourne: and with the volume of freight predicted to increase between three and six per cent per year over the next two decades, the current capacity of the terminals will likely be inadequate to handle the movements expected in the future.
 A stronger focus of attention on expanding and improving and expanding our airport facilities and terminals—along with our sea ports—will no doubt become more urgent within the logistics industry over the next few years.
The growth of multimodal hubs and better links between road, sea, rail and air will support Australia's economic growth, and support air freight's role as it becomes increasingly important in servicing both our imports and exports.
 The future is looking bright for businesses relying on air freight. Australia's air transport systems are changing and growing, but most of the challenges in this phase can be easily overcome with the right solutions in supply chain management.
Australia's businesses will be more likely to meet their demand in the future if they're supported with innovative solutions across all facets of importing and exporting, air and ocean shipping and forwarding, customs consultancy, and warehousing.
Australia's premier logistics company, S.A.L. Global, are able to assist in providing a number of service options and solutions for your Air or other Logistic requirements.

Contact us anytime for more information on how we can help you service your business's markets and improve your operations, and we'll be happy to help keep you moving.
Contact
"*" indicates required fields